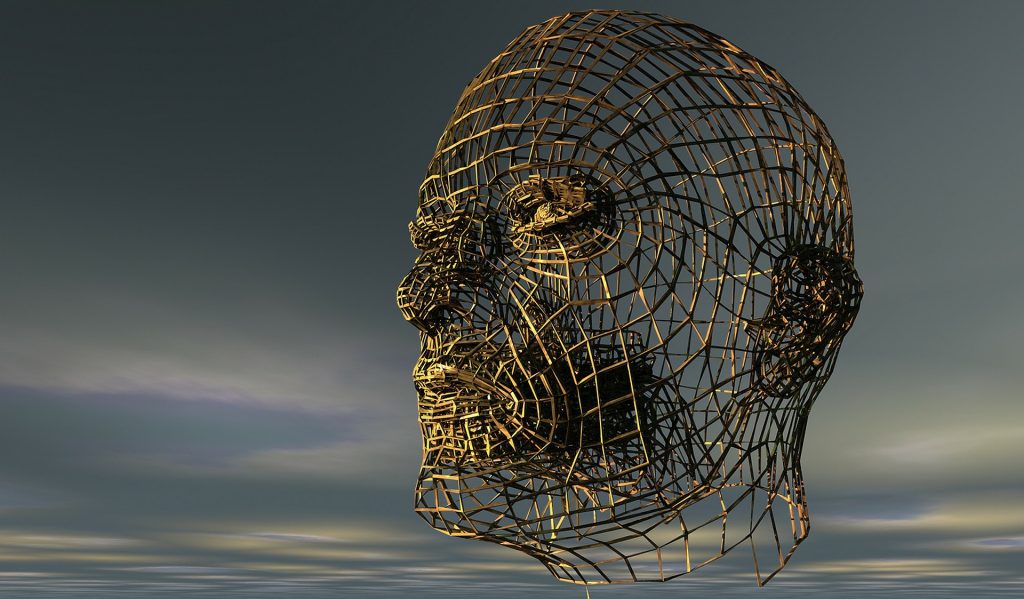 Somewhere around 20 years ago I managed a small retail computer shop. We sold personal computers – at that time we called them IBM clones. We had an employee named Gary and for the life of me, I can't recall his last name. Gary was the kind of guy that you couldn't help but like, but he could drive you nuts talking all the time and never getting anything accomplished. Gary was a good guy, nice to everyone, but he didn't have a clue where he was coming from or where he was going.
Gary took a liking to the advertising sales rep from the local paper that came in the store to pick up the ad copy for the ads we'd run every week or so. I guess he'd been on a date before, but I'm not really sure. I seem to recall that Gary played the guitar (as I do) so I think we'd end up talking about music quite often. This sales rep played in the city symphony and they would talk about music. One day she invited him to a concert they were having and went out of her way to make it clear that she would really like for him to come hear her play. Gary's feet didn't touch the floor the rest of the day! He was ecstatic!
The day after the concert I was waiting for Gary when he got to the store. I was anxious to hear how the evening turned out. Did he talk to her after the concert? Did they hit it off? Did he take her out for a late dinner or for drinks? Did he make plans for a second meeting? Well? What Happened???? Finally, after looking a little pale, Gary admitted that he didn't go. It seems his computer was acting up and he spent the evening reformatting his hard drive and reloading all his software. I couldn't believe it. I was completely at a loss. I'm sure the girl was let down. And deep inside Gary, I'm sure he was the most let down and disappointed of all.
Needless to say, he didn't live that decision down for a long time. We ragged him about it forever.
So what made Gary chicken out of going? And yes, he just plain chickened out, his computer could have waited. Gary was truly afraid. He was scared to death that she would actually like him. What would he do THEN? He was afraid of success.
At the time I didn't know how to help someone like Gary: I was just glad that I didn't have the same issues. But, as it turns out, I did have the same issues, although not quite as severe as Gary, but I had them. In fact, most people are so afraid of the possibility of their own success that they take steps, perhaps unconsciously, perhaps not, to insure that they never achieve it.
Maybe that's why I remember Gary after all these years: because he represented something in me that I didn't like, that I couldn't STAND! Something in me that I wanted to fix. Of all the people that I worked with in that store, Gary's the only one I really remember. Gary probably had a bigger heart than most people: he would give you the shirt off his back if he thought you needed it. He'd take all the time in the world to make sure a customer, no, make that anyone who came in the store, had all their questions answered.
There's a little bit of Gary in all of us. You could be a millionaire and appear to most people to be the perfect picture of success. Yet you'd give it all to have a wife and family that love you like the guy down in the mail room whose wife packs his lunch for him most days and puts a little note in it saying "I love you". He can't wait to get home….
Or, maybe you ARE like the guy in the mail room who has love and family, but whose stomach gets tied up in knots in the middle of the night as he wonders how he's going to pay those bills, and save up for his kids education, and get his wife something nice for her birthday, and pay the back taxes, etc. etc. etc.
There's a little bit of Gary in both guys. Fear is keeping one from experiencing love and the other from money. Fear of success infects and cripples.
How does the guy in the mail room solve his money worries and how does the guy in the boardroom find love? By recognizing their own value: by not selling themselves short. By realizing that love is more important than money. By taking action.
Had Gary felt he was worthy of the newspaper lady's affections, he would have taken action. He would not have listened to the little seeds of doubt that fear plants. He would have been at that concert, in the front row, with a bouquet of flowers to give her. But instead, he'll never know what could have been. Wonder where he is today? If I could recall his last name, I'd do a few searches and try to find out what happened to him. He may be a great success today, maybe not. Who knows? It all depends on how you measure success.
Had the millionaire valued a loving relationship as much as his career and cash, then he would have put time into finding, developing, and maintaining a relationship with the right person. Maybe he IS married to the right person, but after years of neglect it's not a healthy relationship. Perhaps he settled.
It's a strange twist of nature that it's so easy to diminish the value of what we have to offer that we bypass our own possible best. In relationships we settle and in business we're more comfortable selling other people's products or ideas instead of our own, or even worse, we do nothing.
If we have the courage to act in the face of fear, the fear will go away. Use the following 8 statements as a proclamation that you will no longer succumb to fear, that you will no longer be plagued by self-doubt, and that you will reach for something greater than you've dared reach for before!
8 Points of Self Worthiness:
My ideas are valuable and I will act on them
My talents have merit and should be shared
Love, health, and happiness are more important than money
I will not settle
I will not give up
I will learn from my setbacks and keep trying
Only by taking ACTION can I achieve anything
I am worthy of success
Until next time,
Fred