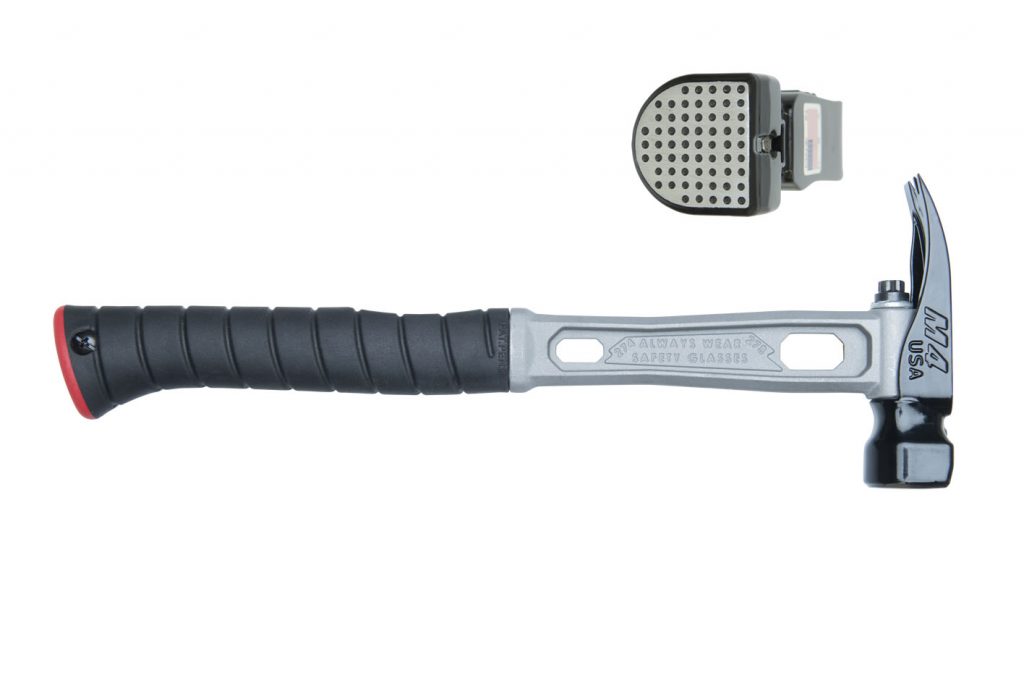 I'm not talking about some $25 hammer that has been jacked up to $250 because it's being sold to the government. I'm talking about arguably the best hammer you can buy and it's made out of titanium.
If you use a hammer once in a while then you don't need a hammer of this quality. However, if you make your living with your hammer, square, or nail puller, then you want the best tools you can get. When you hold your hammer for hours every day, you want a tool that will never fail you and will never limit your deliverability of quality. You want a tool that has had every facet thought out, tested, redesigned, tested, and tested again. You want a tool that the manufacturer is interested in, and has listened to and incorporated, feedback from their customers.
You might be tempted to ask "Would You Buy a $250 Hammer?", or a $95 nail puller?, or a $250 square? But I think that's the wrong question. I think the better question is would you sell these items. The demand is there for quality, but for some reason people tend to want to sell the lowest priced (which usually means low or mediocre quality) items.
Martinez Tools makes top, top, top quality tools and the items I mentioned above.
I wish more people would take this approach instead of cranking out junk that falls apart or that is mediocre. If you've ever tried to use cheap tools and parts to build, or repair something then you've felt the same frustration.
There's a market for items and services of the highest quality.
I talk more about this "Quality Divide" in this blog post: The Lost Art and Appreciation of Quality.
Until next time,
Fred