This is a course that I actually sold for several years for $49.  I now offer it as a bonus when you sign up to my email list.  No, it's not old and outdated – I keep it up-to-date.  In fact, the current version is 2.4 dated 3/22/2018!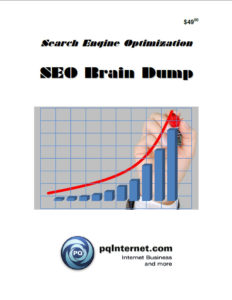 Detailed, valuable, experience based information on getting sites to rank well in Google and other search engines based on my years of experience and testing.
What Currenly Works for SEO
What No Longer Worsk for SEO
What do all the SEO Terms Mean
What You SHOULD NEVER Do!
What You SHOULD Do!
What About WordPress and SEO?
The only way to get it now is to sign up to my email list.
Note: if you're a current email list subscriber and want the current, updated version, drop me an email from your email account that's registered in my email list.  Once I verify your email as valid in my list, I'll send you the current copy.