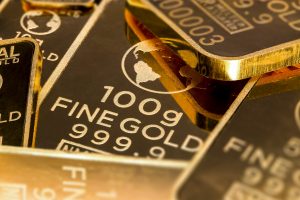 I just read an interesting post from Ryan Healy titled Waiting for a Reason to Buy where he talks about a product he already wanted, was sold on so to speak, but could wait to buy. He had no urgency to "buy it now". Eventually he purchased the product when the person selling the product lowered the price and threw in some bonus offers.
I wonder if Ryan would have bought the product without the bonuses and at the original price if the vendor had created an air of urgency with scarcity instead…
Scarcity – used correctly it's almost like a magic elixir!
How to breathe life into old toys.
My wife packed up two or three bags of our son Walker's toys and put the bags by the door for us to take to Goodwill. It wasn't long before Walker asked why his toys were in those bags. The news did not sit too well with him to say the least! Some he didn't mind loosing (I don't think) but others he wanted to keep. keep in mind that we had not seen him play with ANY of these toys in a very long time…  … here's the good part: he played with some of those toys for two days straight, and after that has still played with them from time to time.
Scarcity – it's wonderful stuff!
Remember the old saying: "Absence makes the heart grow fonder" – kind of the same concept.
Why?
I'll explain why, but only to the first 100 people who continue to read…
When the availability of something we want, or even think we may want at some point in the future, is limited or taken away, our brain reacts and wants it even more. I'm sure this is a deep-seated, primal, caveman survival trait that smart marketers and copywriters are exploiting today with "limited number" and "deadline" tactics.
According to Robert Cialdini in his great book "Influence, Science and Practice" (which I highly recommend to everyone)
We assign more value to opportunities when they are less available.
People generally think something is better, or of more value, if it is difficult to obtain.
As we loose the ability to get something (sometimes regardless of actually wanting it or not), we perceive to have freedoms taken away. We don't like to have our freedom taken away. Most people will fight to get it back or keep it.
Disney is a master at this… you've seen those commercials "From the Disney Vaults… only a limited number of copies of this DVD will be produced." They have enough great films in their "Vault" that they can rotate "opening the vault" for a particular product and then after a few years do it again.
If you've ever paid way too much for something at an auction and walked away scratching your head wondering what made you keep bidding every time someone outbid you… now you know.  Scarcity – each time you were outbid your subconscious kicked in and said get it back!
Creating Desire with Scarcity
If you can build scarcity into your marketing efforts in a way that is legitimate and not perceived as manipulative, you'll definitely benefit!
A lot of online marketers use scarcity when they introduce a product by offering it for a reduced price for a limited time, like 24 or 48 hours. This usually works great. I like to offer my email list an even better price for a day or two before I post about a product. This rewards people for subscribing to your email list and keeps them on the list.
You can sign up to my list here.
Until next time,
Fred
P.S. As to my question about Ryan, I'd bet that he would have bought the product if he knew it was to be discontinued or somehow limited in availability. Ryan what do you think?