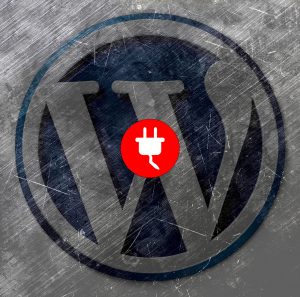 WordPress is an incredibly powerful web publishing platform or content management system. Depending on the theme you select or create, and the plugins you load, it can be used for a wide variety of website purposes from simply an informational website, to a blog, to a full blown e-commerce site, and more.
One of the great things about WordPress is that there are literally thousands of plugins available and the majority are free or have a free version. Some of the plugins I list below are not free, but when you're running a business on your website, you need to use the correct tools, and sometimes that requires paying for a plugin or two. Don't be cheap; it will cost you more in the long run.
Below I list most of the WordPress plugins I regularly use along with a short description of what they do.   These WordPress Plugins can make your blog or website better, more secure, faster, optimized for search engines, and do things you never thought you could do own your own!
Note, some of the links are affiliate links, this does not affect the price you pay, it just pays me a small commission if you do end up purchasing.
AddToAny Share Buttons by AddToAny, Provides an easy way to put sharing icons on your blog and posts. You never have to worry about updating to keep up with new social media sites, or removing old ones. I do wish they'd add Gab.ai soon!
Akismet by Automattic, Checks your comments against the Akismet web service to see if they look like spam. You may wonder, since I do not have comments turned on, why I use this plugin. It works with the forms plugin I use, as well as other plugins where visitors fill out forms.
All In One SEO Pack by Michael Torbert, I use this on my sites.  I list the very popular Yoast SEO plugin below, and I've tested both of these:  I prefer All In One SEO over Yoast.
Anti-Malware Security and Brute-Force Firewall by Eli Scheetz. AWESOME plugin that can save your tail! Scan for exploits, hacks, and malware with and will remove what it finds with the click of a button!  If you use with iThemes Security plugin below, disable the options under it's Firewall settings so that you're not duplicating efforts.
Arigato PRO Autoresponder by Kiboko Labs, Email list and auto-responder pluing. See my previous blog post Your Business Objective Should be [X]: You Need [Y] and [Z] to Get There… for more info on this plugin.
BackWPup by Inpsyde by GmbH, Plugin to backup your WordPress site.  I've tried several plugins to backup WordPress and this one seems to work when others fail due to size of backup or slowness of host.  See BackWPup Job Restarts Due to Inactivity for more than 5 Minutes for a cure to a common issue on slow hosts.  See "Big Dump SQL Importer" below for help importing large databases.  Also read my post Handling Huge MySQL Database Table Exports/Imports/Backups for more information.
Broken Link Checker by Janis Elsts, Vladimir Prelovac, Plugin that keeps an eye on your links and alerts you when one or more breaks so that you can update or remove them.
Continue Reading Link by Fred Black (me!).  Adds a "Continue Reading " link to Hand-Crafted Excerpts on Archive Pages (i.e. Blog Pages). Excerpts are optional hand-crafted summaries of your content, that show up on Archive Pages, RSS feeds, etc. Hand-crafting these summaries give you a SEO as well as click through advantage.
Duplicate Post by Enrico Battocchi, If you regularly base a new page or post off of an existing page or post, then this is a really useful plugin. One site in particular that I maintain I use this all the time.
Formidable Forms by Strategy11 https://wordpress.org/plugins/formidable/ I use the Pro version, it's definitely worth the $. Probably the best WordPress forms plugin there is in my opinion.
Genesis Simple Edits, by Nathan Rice  I typically use WordPress Themes based on the StudioPress Genesis framework WordPress Themes, these are some of the best WordPress themes available. This plugin allows simple editing of a few items such as the copyright line in the footer when using StudioPress Themes.
Heartbeat Control by Jeff Matson, certain WordPress routines run each time a page is loaded, etc. which can hurt efficiency. This plugin allow you to control some of that by specifying how often it runs. I combine this with using the DISABLE_WP_CRON setting in the WordPress config file and manually configuring a CRON job to run every 15 minutes to improve efficiency even more.
Icegram – Popups, Optins, CTAs & lot more… by Icegram  Convert and Engage Visitors to Subscribers, Customers… Very cool plugin: creates the popups you see on my site for optins and the bar at the top (if it's there).
InfiniteWP by Revmakx, If you manage multiple WordPress sites, this is an essential tool. It's a management platform for keeping your sites up-to-date and secure. It has a lot of features to make life easier when managing a lot of WordPress sites.  Works well with Anti-Malware Security and Brute-Force Firewall above.
iThemes Security by iThemes. In my opinion, the best WordPress security plugin available. Protects your site from the majority of threats. To use correctly you will need to spend some time understanding and configuring all the options. There are free and paid versions.
Maintenance Mode by Michael Wohrer, Adds a splash page to your blog to let visitors know when it's down for maintenance or other reasons.
Media Tools by Chris Olbekson, I don't leave this plugin activated but rather activate when I need it. I has several useful functions for importing and manipulating the WordPress media library such as bulk setting the first attached image in a post as the featured image and setting additional image sizes.
NextGEN Gallery by Imagely, One of, if not the, best image gallery plugins for WordPress. Has free and paid components. I use the Pro version.
NextGEN Gallery Database Analysis and Cleanup Tool by Fred Black (me!).  NextGEN can leave orphaned records in the WordPress Database Tables and this tool will analyze the database, show you how many orphaned records there are, and give you the option to clean them by deleting them.
Redirection by John Godley, easily create 301 redirects for pages and posts you've removed so that any existing links and search engine reference do not end up on a 404 page… send them to a relevant page. Has a real-time logging feature that can be used to find 404s that are occurring.
Search & Replace by Inpsyde GmbH, another very useful plugin that I leave deactivated until needed. Before using this plugin, always, ALWAYS have a backup of your database (see BackWPup above). This plugin can save you hours of manual work by quickly doing a search and replace in the database.
Here's another one, Better Search & Replace by Delicious Brains that is useful too, one may work better in some scenarios than the other.
Soliloquy by Soliloquy Team, the best WordPress Slider plugin out there.  A "slider" puts a large sliding photo display on your site.  This plugin has lots of configuration and styling options and even supports video in the slider.
The Social Links by Digital Leap, plugin that adds a simple widget to easily display icons linking to your social media profiles. As with AddToAny, I wish they'd add support for Gab.ai
W3 Total Cache by Frederick Townes  Probably the best caching plugin. Supports several ways to speed up your WordPress site including external CDNs (Content Delivery Networks). Makes a huge difference in visitor experience.
WooCommerce by WooThemes, arguably the most widely used e-commerce platform available.  Lots of add-ons and options available.
WP-Optimize by David Anderson, Ruhani Rabin, Team Updraft, useful with large WordPress sites where occasional clean up of the database is necessary.
WP Mail SMTP by WPForms.  Allows you to configure how mail is sent from your server.  WP Mail SMTP fixes your email deliverability by reconfiguring the wp_mail() PHP function to use a proper SMTP provider.  Updated regularly.  Seems to be a very good plugin.
Yoast SEO by Team Yoast  I've tested this SEO plugin on several of my sites, at first I thought I saw some advantages to Yoast, but after several months of testing, I've switch those sites back to All In One SEO mentioned above which I think works better and has a better user interface, etc.
MiwoFTP by MiwiSoft, I would not leave this plugin activated (in other words once you're done using it deactivate it or remove it), but it's a handy plugin to get you out of a bind when you don't have FTP access to a site and need to add/delete/edit some files.
I also use a couple of plugins I developed myself to rotate images in the sidebar and or footers of my sites.
Most of my sites, as well as the sites I develop for others, are based on StudioPress Genesis framework WordPress Themes, some of the best WordPress themes available.  These themes all use StudioPress's Genesis framework which adds functionality to WordPress.
Big Dump Staggered MySQL Dump Importer
While not a WordPress plugin, this PHP script can save your tail when you can't seem to get a SQL backup to import because of size.  BigDump – be sure to read the instructions!
Until next time,
Fred