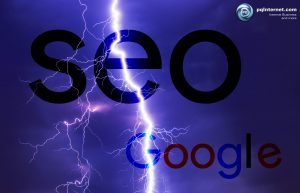 The question is can a one or two page static web site rank well in Google? By static I mean a site that is not updated regularly.
Google ranks web pages not web sites, but obviously the two are related. The overall structure and content of the web site affects the ranking of its individual pages. The frequency of updates, among a slew of other things, effects ranking as well.
The success of SEO is usually the competitiveness of the keyword phrase desired like to rank for. Obviously if it's some obscure phrase the no one else has ever optimized a web page for, then you'll rank number one or at lease close. That's rare and probably not worthwhile: no one is probably searching for it either! On the other end of the scale are ultra competitive phrases people have been tweaking their sites to rank well for, possibly for years. You're usually out gunned and out manned, and are better off looking for better keywords to target.
Long Tail Keywords are the way to go here.
I give a very in-depth course on Search Engine Optimization here: SEO Brain Dump, it's well worth your time to read.
Here Comes the Cold, Hard Truth (11/2017 update)
But lets face the fact that Google, Bing, Yandex, etc have long since updated their algorithms to ignore (or sink) sites that use linking schemes to try and rank higher than they should (Google Search Console / WebMaster Tools).  Most websites that can help get you some ranking weight are really hard to get links from for a small site like we're talking about here.  Those days are over.  So what does work?  How do you get a 1 or 2 page sales page to rank and get traffic?  You buy the traffic.  My advice is to build the page or pages and these are probably landing pages (see my SEO Brain Dump) in Kartra.  Kartra has all the tools you need to build professional, killer pages like this as well as test, track, and tweak.  Also read my guide Insiders Guild for Promoting your Business Online for how to promote your pages, it even has a Facebook Ad Primer!
Until Next Time,
Fred