April 22, 2013
CISPA H.R. 624... More Invasion of Our Online Privacy
The Cyber Intelligence Sharing and Protection Act (CISPA) H.R. 624 moves to the Senate this week for a vote. Contact your Senators and ask them to vote no on this invasion of our online privacy.
A lot of websites have gone dark today in protest of this bill.
CISPA allows U.S. Federal Government to perform search and seizure without a warrant, without individuals even being aware they were being analyzed or knowing their data was taken and then, shared with various agencies.
Even more troubling is that CISPA would allow a large range of Federal agencies - including Immigration, the TSA, Homeland Security, FBI and the DoJ, to quietly access our data from sites ranging from Facebook and Google to Apple, Amazon, and more. CISPA would protect the companies - but not the people.
We were able to stop SOPA (Stop Online Piracy Act) and PIPA (Protect IP Act), but they've regrouped and have returned with blatant disregard our rights. Meanwhile, the Government can't adequately protect the data it already has on us.
If you feel helpless, angry, and are wondering what you can do... you can contact your elected representatives and tell them NO.
Also on the radar this week is the "Marketplace Fairness Act", or the "Internet Sales Tax", that proposes to make internet companies pay sales taxes to all states. While you're emailing your Senators, ask them to vote no on this bill as well. You can read more here: Say NO to Internet Sales Tax Bill or Marketplace Fairness Act.
Contact Your Senators
Contact your Senators and ask then to vote no on the "Marketplace Fairness Act".
Until next time,
Fred


Posted by Fred Black on April 22, 2013 | Printer-Friendly
---

March 13, 2013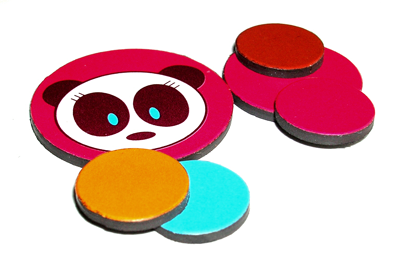 Google Panda Update Coming this Weekend
Google is releasing an update to their Panda webspam algorithm either this Friday (March 15th, 2013), or Monday (March 18th, 2013). Matt Cutts of Google confirmed this information this week at SMX.
Also mentioned: Google will release a major, as in very large, Penguin update before the end of this year.
They are also tracking 1 or 2 major linking networks and plan on taking them down soon. I have my guesses as to one of them; it'll be interesting to see if I'm right.
Hopefully this update will fix some of the shortcomings of the previous ones, however, I doubt that happens. Google is in a battle with spammers and seems to have a high tolerance for collateral damage (sinking valid websites).
Give Bing a try!
Fred


Posted by Fred Black on March 13, 2013 | Printer-Friendly
---

November 2, 2012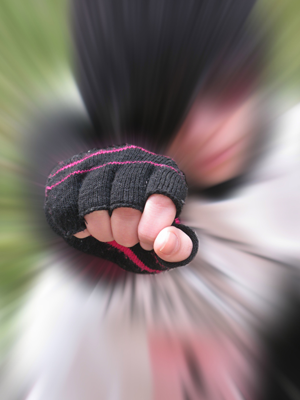 Still Fighting Google EMD Update
My previous blog post on Google EMD updates generated a lot of questions. I wish I had solid answers for them, but that's not the case. It's always frustrating when clients, employers, friends, etc. want quick SEO results... it takes weeks, sometimes months to see changes.
The EMD update seems to have left the exact exact match alone... in other words, if your web site is www.bluesolarwater.com and someone searches for "blue solar water", then it still is placed where it was before the update - well, almost... this is one of my sites and it had dropped from #1 to #2 or #3. This has not been the case for all EMDs, there appears to be instances where the EMD update buried sites for all key words. What has been decimated, destroyed, and mangled, are long tail keywords related to the domain that contain some of the EMD keywords. You'd think this would be the opposite but it's not.
One of the variables is related to content quality and number of pages. This works to weed out the old "adsense sites" that were built using EMDs and tons of links with the anchor text containing the EMD keywords. Having a decent amount of quality content along with a fair number of pages seems to help inoculate your site from the effects of the EMD update. My blue solar water site above has several pages with quality content... I built this site after Panda/Penguin delisted the original site selling these bottles... I did the same thing with a site selling my wife's children's DVD... the original site was delisted by Panda/Penguin so I built a new, EMD site www.PretendWithMissKim.com - however in this case, I only have 3 pages... it's not doing well on Google... It needs more pages.
Why does the EMD and exact match keyword phrase still work at all? Probably because a lot of companies named their domain after their company: like they should have. Penalizing this would be really stupid and so far it appears that Google realizes this. However, the site has to be high quality, have significant number pages, and have some link weight provided by "natural" links to the site. Remember, Google used to advocate putting your main keyword(s) in the domain name.
You may be asking yourself, if he knows so much about SEO, why were two of his sites delisted by Panda/Penguin? Good question (actually it was more than 2!). Because they were old sites and years ago I used some techniques that Google now considers offensive. Even the EMD is something they used to recommend. I will have a new article soon about what I'm doing to recover from this. As I mentioned in the first paragraph, it's slow... each attempt at getting relisted takes weeks. Google has a new tool out as well, to tell them to ignore inbound links to your site that you've not had any luck getting removed... I'll cover this in an upcoming blog post as well. I've used it on one site and I'm waiting on their answer before I write anything about it.
One thing I can tell you is that, unless Google reverses some of their last updates, the days of ranking well with little effort using cheap tools and link networks is over. It takes quality content and a team that knows what they're doing. I'm working with a small group of associates to create an inbound marketing company offering just that sort of service to both small and midsized businesses. One of the things we've been able to do in a relatively short time is to create landing pages on our company site for our customers that, in some cases, are ranking better than their own sites for the same keywords. I will share more about this soon.
Until next time,
Fred

Posted by Fred Black on November 2, 2012 | Printer-Friendly
---

October 2, 2012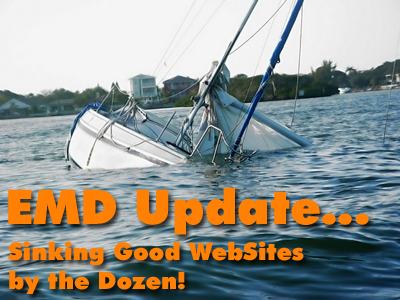 Google EMD Update... Sinking Websites by the Dozen!
Google announced a new algorithm change last week that took effect over the weekend... this update is not associated to Panda or Penguin and it's aimed at Exact Match Domain names (EMD)... but I assert that it IS related to Panda and Penguin in that it's punishing a lot of valid web sites and still rewarding sites that should not rank as high as they do... so like Panda and Penguin, it misses the mark... unless, Google's aim is to get more people BUYING ads vs. relying on good SEO to get found.
So what exactly is an Exact Match Domain name? Let's say your company name is BigBoyTrucks and you register a domain name called BigBoyTrucks... that's an EMD, or, if you sell off road tires for trucks, you register a domain such as OffRoadTires... that's an EMD... Google used to say that including your major keyword target in your domain name was a good thing... but no longer... well, that is if they consider your site to be "low quality"... and there's where the problem is: Google can't seem to accurately determine what low quality is and what it is not.
Long Tail Damage
My initial analysis of the EMD Update is that it slightly punishes the exact match searches by one or two notches in ranking, but SEVERELY punishes the long-tail keyword searches, even if they contain the exact match phrase. I have sites that have gone from first page ranking for several long-tail keyword phrases and are now ranking 200 to 400 deep (in other words they will never, never, never be found).
Matt Cutts of Google tweeted this on September 28, 2012: "Minor weather report: small upcoming Google algo change will reduce low-quality "exact-match" domains in search results."
He later tweeted this on the same day: "New exact-match domain (EMD) algo affects 0.6% of English-US queries to a noticeable degree. Unrelated to Panda/Penguin."
Here again, the term "low-quality" is key to this update - Google still can't figure out what is low quality... sites with unique content are being killed.. sites with products people want to purchase are being killed... while sites with neither are now ranking in the first few pages.
History of EMD Exploits and Google's Conflict of Interest.
One of the "secrets" that some Internet Marketing gurus have used to make Adsense revenue is to register sites that are exact match domain names to popular search terms, put some content on it, and load it up with Adsense ads... then build some links to it and after a while you would start making money from people finding the site and clicking on the ads... I think this type of site is what Google wants to kill... but the problem is, they're using a canon to kill a gnat... while the gnat is still flying around in a lot of cases. In fact, this is, in my opinion, what they've been trying to kill with Panda and Penguin all along...
But this creates a conflict of Interest for Google since they themselves profit from those Google Adsense ads... if this is in fact the type of sites Google wants to kill then why are they punishing sites without any ads? Why not start with their databases of sites using Adsense ads and examine them for quality?
But what Denotes Quality?
I know it's frustrating to search for something and find sites that are junk, not readable, or, just plain wrong... but if the content is unique and not gibberish then it should not be punished. Quality is not easily determined: if the site is useful to someone then it has quality... if even to help someone figure out that they need to change their search terms slightly then it's useful... which infers quality. And that it seems, is beyond Google's ability to determine with algorithms and quite possibly with real, live people.
It's getting harder and harder to keep Google happy... unfortunately, a lot of people never think to use Bing or Yahoo to perform searches, so in effect Google IS the Internet. Since Penguin was released, I've started making it a habit when searching for something to use both Google and Bing... in a lot of cases I've found better results on Bing.
How to Recover from Penguin, Panda, and the EMD Update?
In my previous post about Google Penguin I said that I would post more info when I had it on how to recover. I was just about ready to do that when this EMD update came out... I do have some recommendations for recovering from all these Google updates, but nothing will get you back to where you were before they hit... especially with this latest update. I will post my thoughts after we've had a few weeks to digest this EMD update.
Until next time,
Fred


Posted by Fred Black on October 2, 2012 | Printer-Friendly
---

May 22, 2012

CallMDPlus, is it the Ultimate Affiliate Program?
Who/What Is Call Md Plus?

CallMDPlus is a concierge Telemedicine company, with an outstanding referral program!
Its Members have access to RN's and Board Certified Physicians 24/7/365.
They provide HIPAA Compliant electronic medical record storage with File MD.
They offer HUGE discounts on prescriptions with their RX Scripts card. All for as little as $20/month. Their Ultimate plan includes access and discounts on services like:

Vision
Dental
Wellness
Alternative care
and much more!

CallMDPlus offers outstanding services like ID theft protection, Discount legal services and Patients Advocacy protection!
Their Nexus™ referral program can generate true Monthly Residual Income (M.R.I.) for all associates!
New Associate referrals pay associates 50% for the initial month AND 33% Monthly Residuals for the life of the customers service plan!
The Perfect Affiliate Business:
Everyone Needs It - No Licensing Required - 96% Retention - Lucrative Pay Plan

This Is A Program You Will Become Passionate About!
13 REASONS TO JOIN The CallMDPlus AFFILIATE PROGRAM (www.CallMDPlusIntro.com/callmdplus-is-the-perfect-business-opportunity/):


Six Years In Business (Traditional Marketing)
300,000+ CUSTOMERS (96%+ RETENTION)
Low entry point to become a customer, as low as $19.95 A MONTH covers the entire household. Call an experienced medical doctor (MD) any time of the day or night; you might even be out of the country. CallMDPlus will have your entire medical history on file already; they own this propriety product; Harvard is already using their wholly owned subsidiary to store medical data.
The Chairman of the Board, Rowland Hanson, is a very wealthy and successful business professional.
He headed up marketing for Bill Gates; branded them with "WINDOWS".
Mr. Hanson also brought two additional, well known other companies to a billion dollars.
He loves this Company for two reasons;
one is because they will soon be a billion dollar company,
and two because CallMDPlus is good for America.
Associate referrals pay associates 50% for the initial month AND 33% Monthly Residuals for the life of the customers service plan! Just one aspect of this powerful plan is a 50% and 25% bonus match on all personally enrolled affiliates; this means you could possibly enroll one superstar and you will earn 50% matching check of all of the bonus checks they ever make.
CallMDPlus pays a premium commission on the very first month's sale.
This is potentially a worldwide service; they will have doctors worldwide that need not even speak English. We currently have over 800 doctors in our network with at least 12 years experience each, plus over 300 nurse practitioners in the US alone - all on contract. They will be opening soon internationally; delivered wholly thru the Internet with foreign speaking doctors.
Charities get in FREE with a special program that shares huge overrides.
B to B is definitely a great way to go; business owners can no longer afford health insurance but they can afford $20.00 a month. Why not sign up 100 people at a time? Perfect business for networking or direct sales. 50% commission up front and 33% monthly.
CallMDPlus's 14 investors are very wealthy businessmen; with have an average net worth over eight figures.
The Owners and management team are young, rich and dedicated people.
Affordable affiliate entry level options - $49.95 or $328 (which includes $99/month premium VIP Benefits package, with no co-pay for doctor calls).
The company is already very profitable;
PERFECT TIMING; they are just now introducing their opportunity to the social marketing community.

My friend Charles Dudley recorded a free webinar for my blog readers and email subscribers (my email list received this information already - it pays to subscribe)... the recording of the webinar is on this page:

www.CallMDPlusIntro.com/callmdplus-is-the-perfect-business-opportunity/ join as an associate and start earning now, right away.

Go to the home page of the same site for purchasing the product only; know someone who could benefit from CallMDPlus? Then send them this link - help them start saving on HealthCare: www.CallMDPlusIntro.com


Until Next Time,
Fred Black

P.S. You can work this as a normal web-based affiliate program, placing ads on your websites, and emailing your lists, or, combine that with local sales to really create an opportunity.

Posted by Fred Black on May 22, 2012 | Printer-Friendly
---

May 5, 2012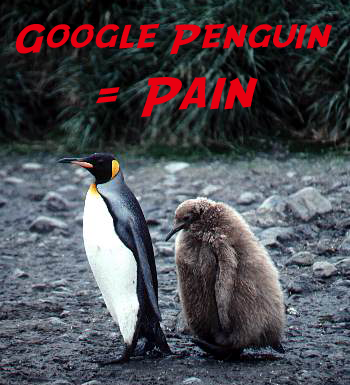 Google Penguin = Pain...
There's been a lot of yelling and cussing about Google's "Penguin" update that was rolled out the last week or so of April 2012. And rightly so: it stinks!
Panda (a previous Google update) didn't affect me or my sites. Penguin has hit me hard.
It's hit in another way too: as a consumer I now find my searches on Google are much less useful. I've been using Bing for searches more often now, with better and more useful results.
For instance... I have a site that sells blue glass bottles. Gone from the several #1 rankings I had in Google. Buried so deep it's crazy... how do you explain going from #1 or #2 to #300? How do you explain sites that now occupy the first page of Google's results that don't sell the product? At least one says it does, but when you go there it does not. Several are wholesalers (not useful to a consumer at all). Some are large retailers that do not have that product (again not useful). Some even make no sense at all.
Now take my experience and multiply by about 1 million because it's not just blue bottles, it's across the board.
My wife has a site that sells a children's creative movement DVD, gone now on Google... crazy.
Is Bing the Answer?
If Google is trying to improve search results for their users, then "Penguin" falls flat on its face. They've thrown the baby out with the bath water so to speak. Searching on Bing produces much more useful real-world results and it won't take people long to figure that out.
Mixed Results
I have several sites that, over the years, I've applied the same SEO techniques to... some are now impossible to find on Google, others are a notch or two higher... explain that... same techniques, same basic treatment, different results... what's more... some of the sites that have increased only consists of a few pages and have not been updated in ages... one is now on the first page!
Is Penguin Over?
As I said, I have some sites that were not affected... I did the same optimization on them and used the same link building strategies that I used on the sites that are now buried. Some of these have not been updated or modified in years... they still rank the same. I've read that Google is not finished rolling out Penguin. So maybe they're not done, or, maybe that's Google's way of saying, uh, we need to work on this update some it sucks.
What Do We Do Now for SEO?
Hold tight. Don't do anything rash. In my SEO course I state that Google likes to play "chicken", or, at least it appears so. I don't recommend doing anything until you've tracked the current situation for several weeks... SEO is slow business, with no overnight solutions. I've started two small tests on two sites... just to see what happens. I'm not changing much and I'm not changing anything on the rest of my sites for a few more weeks. I want to see what happens. I've seen in the past when either Google, or I, have made changes, that I've had a major drop that lasted a few weeks to suddenly end with my return to the first page (that's the "chicken" part... seeing if you'll blink and start changing everything).
I've already had someone contact me from a company that had placed a comment on this blog back in 2008 asking to have their link back to their web site removed. They said they were trying to fix all their inbound links. I replied that this is a PR4 site with pretty clean outbound links and no spammy junk... were they sure? They replied yes. So I deleted their comment and link. It's not going to help them though - I see it as a rash mistake on their part, probably at the hands of a high paid "consultant".
Recovery?
In the past, I made some mistakes with a few sites and Google (as well as Bing [MSN at that time], and Yahoo!) all pushed the sites way, way down in rankings... once I realized that I'd inadvertently made this HUGE blunder, I fixed it... it took a couple of MONTHS before Google relented and returned the sites to where they were ranking previously (I think Bing and Yahoo! were much faster on the return or didn't punish me at all). So remember, any attempt at a fix or modification to your site, or linking strategy, will not show a change overnight, the next week, or possibly the next month. Like I said above, SEO is a process of patience.
I'll make more posts as I track my two experiments and learn more about this really bad "update" from Google.
Until Next Time,
Fred

Posted by Fred Black on May 5, 2012 | Printer-Friendly
---

January 9, 2012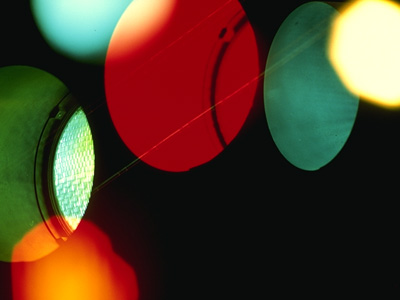 Conflicting Thought Patterns: Is Fear of being Unplugged a Sign of Impending Failure?
Maybe I'm just getting old but I don't care about a lot of the things I used to care about... like staying online no matter where I happen to be, or, having a spotless car, or an immaculately manicured lawn. Ok... so if you know me well, you know I've NEVER cared too much about one of those things!
Fred's Corollary of Matrimonial Happiness: The amount of time a man spends relentlessly working in his yard is inversely proportional to the satisfaction level of his marriage!
What about business, what does this have to do with business? I spent some time thinking about people I'd worked with in the past, and which ones had succeeded and which ones had not... and I tried to find something that was common to each group. I found this tidbit: people who cannot unplug, who cannot isolate, are more likely to fail over time than those able to turn off the phone, email, social media, other distractions, and focus. This also parallels not obsessing on what others think of you or your ideas.
To some this sounds radical. To some it's scary to unplug.
Focus and unplug.
Focus on one thing and unplug as much as possible. No one starts off at the top. Too many of us try to juggle multiple major goals as if we are at the top and have the resources, staff, procedures, and experiences in place to do so.
Success builds success and therefore it's easier to add more and more successes as your successes compound. You get better at saying no, asking for help, surrounding yourself with the right people to help you succeed, etc. You get better at making decisions and identifying successful possibilities.
Saying No... is Hard...
Until you try it a few times. Keep your goals in mind and say no to additional projects, requests, and ideas that do not lead to your goals. You can't say no to everything, but successful people say no to a lot of things. Probably the more successful you are the more you say no. The unsuccessful tend to say yes to everything and are constantly overwhelmed and spread too thin (and constantly somewhat miserable).
Fred's Law of Success: Your potential to succeed in any given endeavor is directly related to singularity of focus and congruency of thought.
Conflicting Thought Patterns (CTPs)
Most people have CTPs: Conflicting Thought Patterns (I think I just coined a new term!). The most common CTPs are about money, success, and relationships. For example a conflicting thought pattern: wanting more money while at the same time feeling contempt for those who have more money. A conflicting thought pattern for success: thinking you can't block out or unplug from the world UNTIL you're successful... i.e. once you're successful you'll have the ability to say "hold my calls" and "don't bother me" I'm working on something. Well color me stupid, but why not take that attitude now?
There are a lot of "gurus" out there teaching and coaching and counseling on this very problem of CTPs. It is known by a lot of names. CTPs are hidden little curses that can wreck your life. Some are innocently planted in you when you're very young, even as an infant. Some you germinate yourself as you bounce your way through life. Most of the time you're not aware of them, only their effects show. Even becoming aware of one does not make it go away. Sometimes you can change quickly, however, it can take years to change some thought patterns.
Start this New Year off looking under the hood for what makes you tick. Maybe you'll discover some small things about yourself you can change that will have a huge impact on your life!
Until next time,
Fred
P.S. My yard's a mess!


Posted by Fred Black on January 9, 2012 | Printer-Friendly
---

January 1, 2012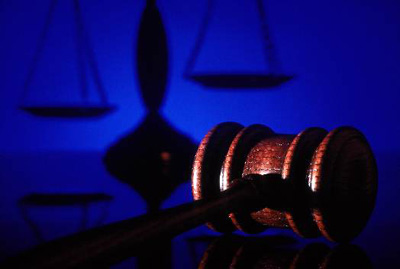 SOPA (Stop Online Piracy Act) & Protect IP Pending Bills
Fear Makes People do Terrible Things...
What does a child or an emotionally immature person do when faced with the loss of something? They act out of fear. The entertainment industry has been acting like a spoiled child for years, trying to stop the inevitable wave of change that technology has birthed. In the golden age of the recording and film industries they had it all: money, power, and prestige. Wanting to maintain their status quo, they've let fear instead of innovation drive their actions. Instead of embracing change (you can't really stop it) these industries have slowly driven nail after nail into their own coffins. Now, they've used their power and influence to back two bills that have the potential to radically change the internet forever. These bills, if passed, will drive more death nails, but not just into the coffins of the supporting industries, but rather into the entire online community and economy. These are bad bills and must be stopped.
But Shouldn't we Stop Piracy?
Yes. Piracy has always been with us. Before the internet people made illegal copies of albums by recording them to cassette tapes. Whatever technology existed people took advantage of it. However, with each step up the technology ladder, as piracy became easier, so did the distribution channels and connectivity between these industries and consumers. Imagine where we'd be if these industries had embraced these channels instead of acting out of fear?
I agree that piracy is bad and people who create web sites that distribute illegal copies of copyrighted material should be stopped. But not the way these bills propose to stop them. These bills require hosting companies to become police and give our government, and some private companies, the ability to take over the DNS system and easily shut down web sites.
Follow the Money...
Want to know what the real purpose is behind most legislation? Follow the money. Always follow the money. If you look at the companies and organizations supporting SOPA and Protect IP bills you'll see big companies, unions, and organizations. These bills will make it harder and more expensive for individuals and small businesses to do business on the internet. All aspects of having an online presence will cost much, much more.
The Inverse Is Sometimes Better...
The problem that lawmakers have is that they think figures for commerce and revenue are static. For example, if reports show $1,000,000 online sales last month, lawmakers think that they can add fees and taxes and create x dollars of revenue for the government. They fail to understand that if they burden the system with fees and taxes that people will purchase less, so instead of $1,000,000, perhaps the figure will drop to $800,000. So their planned government revenue will be lower than expected... then they'll want to increase taxes even more. And revenue will go down even more. The key is to reduce taxes and fees, even though it's counter intuitive to most elected officials thinking, and revenue will go up.
The same goes for regulations. Some laws and regulations are necessary. But each additional law and regulation causes more and more of a burden on businesses, primarily small businesses, until they can't survive. Only the large corporations and monopolies - who pushed the laws and regulations through - have the resources to comply.
Relevant Articles about SOPA and Protect IP:
http://www.huffingtonpost.com/alexander-howard/sopa-information-2012_b_1166214.html.
http://gizmodo.com/5868545/the-stop-online-piracy-act-and-you-a-primer?tag=sopa.
http://blogs.reuters.com/great-debate/2011/12/28/stopping-the-stop-online-piracy-act/.
Contact Your Elected Officials.
Did a boycott of GoDaddy changed their position on SOPA?.
And this from my friend Ryan Healy: Why SOPA and PIPA Must Be Stopped.
Nuclear Option...
Some of the biggest web sites on the internet are considering a "nuclear option" to make more people aware of these bills: SOPA and Protect IP Nuclear Option!.
What can You Do?
Contact your elected officials and tell them you do not support these bills. I have and will continue to do so. It's our responsibility as citizens to tell our elected officials what we want and don't want put into law. If they don't listen then we elect someone else. Contact Your Elected Officials

Protect Our Freedom...
As pointed out to me by a respected internet marketer I'd asked to contribute to this article, there are much larger threats to our freedom such as the National Defense Bill that allows the military to arrest people in the USA and hold them without a trial... pretty scary stuff. Unfortunately that one has already passed. What can you do about it? The answer is the same; constantly let your elected officials know you don't want laws like this. It's our responsibility to be involved with our government - don't let freedom slip away.
Until Next Time,
Fred


Posted by Fred Black on January 1, 2012 | Printer-Friendly
---