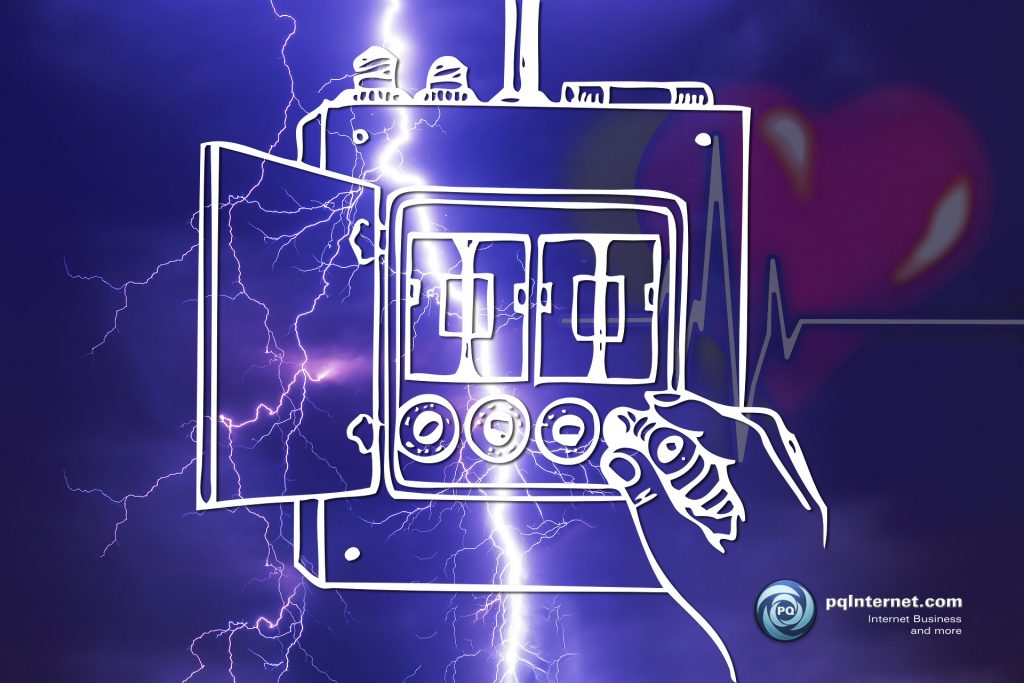 I've been spending a lot of time working on my house lately. One of the problems that I discovered in the process is that the electrical wiring was overloaded in some areas. For example way too many lights and outlets on some circuit breakers and literally nothing on other circuit breakers. The process of fixing this can be expensive, or a pain in the rear if you're doing it yourself.
The consequences of not fixing the problem can be irritating to disastrous: tripping circuit breakers to your house burning down!
Current electrical code is much stricter than it was in the early 70s when my house was built. For example current code states that all fixed appliances should be on a dedicated circuit (meaning that it's the only thing on its circuit breaker. Your microwave, washer, refrigerator, and other appliances should be wired to their own dedicated breaker in your circuit breaker box.
One example of the problems I faced in my house: half the lights in the house, the microwave, the lights and outlets in the utility room off the carport and the outlet and lights in the carport ware all on the same 15amp circuit breaker! There were other overloaded circuits like that.
I had the opposite problem too: I had a circuit breaker that had a wire attached but went nowhere! I finally figured out that the wire was only about a foot long and ended being wrapped in electrical tape. This was obviously done during construction as the wall had not been repaired or opened and there was no other way to wrap a wire with electrical tape that's inside a wall. There were also unused spots for additional circuit breakers.
So I've been repairing these problems by balancing out what's on each breaker, adding more dedicated circuits, etc.
The same idea applies to life, business, relationships, etc.
Are you overloaded in some areas to the point where your internal circuit breakers are kicking in, and totally lacking in other areas?
While you can't physically measure these things like you can measure current draw in wiring with an amp meter, you can step back and take an honest look at yourself.
Your doctor can measure some of the effects of an out of balance life by measuring the effects of stress on your body. Sometimes this is overlooked and a person ends up in the emergency room before they realize they've been ignoring the circuit breakers going off in their life and eventually the main breaker kicked and tripped.
What about your business? My wife and I had dinner a while back at a restaurant that was out of balance. The food, when it finally arrived was really, really, really good and worth the wait. The atmosphere was totally lacking and the wait staff was sporadic. They need to clean the entire establishment (regularly), replace a bunch of burned out lights, and decorate. They need to train the wait staff to actually pay attention to the customers and probably hire a couple more waiters. I suspect the owner (who does the cooking I think) was just too overloaded cooking to realize these under served and problem areas of their business.
It's easy to get into an out of balance and overloaded situation; it's much harder to get out of it. Small business owners have a hard time migrating to a business owner mindset and delegating vs. doing everything themselves.
It's imperative to take the time to rewire so that you don't burnout yourself or your business! Go back and read what I wrote above about current electrical code and how major items should have their own dedicated circuit and breaker. Apply the same to your life and business.  Get help where you need it, delegate, focus and grow.
Watch this Video for Help with Your Business… it's a 100 amp dedicated circuit for sales!
Until next time,
Fred