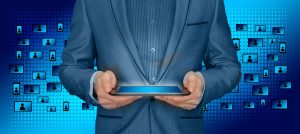 How hard is it to understand – you can't make your business grow by turning people off? Let me give you a couple of examples.
I'm going to a conference this weekend. Flying out on Thursday morning. I'm going to hear and meet John Maxwell and Clebe McClary.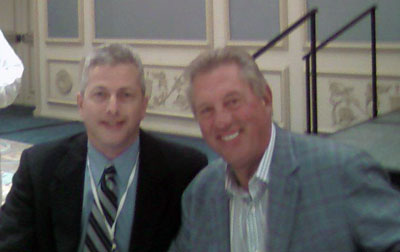 So I bought a few new shirts and got my suit and some other things out of the closet and took them to the dry cleaners on Tuesday morning. We didn't get there until around 11:30am or so, so I didn't expect to get them back the same day. As I handed the person working the drive up door my clothes, she said you can pick them up on Thursday afternoon. I SAID THURSDAY?? Today is TUESDAY! I explained that I would not be in town and needed to pick them up on Wednesday. She proceeded to explain that it was too late today (it was only 11:30am!) and that they no longer cleaned anything on Wednesdays, that they had to cut back. So I asked for my bag of clothes back.
Now keep in mind that I've had a bad experience once before with this same dry cleaner, so this was the last straw. The previous problem: I had bought a brand-new shirt and dropped it off on the way home from the store to be cleaned (I don't like to wear anything new without washing or cleaning it). When I picked it up, my new shirt had grease marks on it. They claimed it was my fault and I had to get mad before they finally bought me a new shirt.
Ok… back to the present problem.
So we drove down the street to a non-chain cleaner who has been in business for 60+ years. I drove up to the pickup door and the owner came out and saw my bag with the other store's name on it and started smiling. Just to find out, I ask if I could get them back today… he said yes, but he'd prefer to have me pick them up on Wednesday. I said fine. I explained what had happened and he told me he gets a lot of their customers and they don't usually go back. He thanked me for trying their service and said that they do a much better job than the other place and that I will be pleased with their work.
Today I picked up my cleaning and the same person waited on me. He remembered my situation. He also said that there was a hem on my suit pants that the thread had started to come loose and they fixed at no cost. I paid and he thanked me and said he hoped I liked their work and to come back, and get this, he said "WE WANT YOU AS A CUSTOMER!"

Imaging that, treating the customer like a real person and telling them that they want my business. Guess what? I'll be back!
They also did a great job on my clothes.
I also went to get my hair cut. There was an article in the paper within the last few days that featured the owner of the salon where I go. She talked about how bad her business has dropped off, how she's had to renegotiate the lease, and this and that. How they no longer offer free drinks to their clients, etc. Does that say we want you as a customer? NO! Not at all. If I owned that salon, I would have had the stylists who work for me call some of their clients and get the chairs full when the reporter came out. Tell them I'd give them a gift certificate or half-off or something, but get the place filled up. Instead of talking about how bad things are, I would have told the reporter that everyone is hurting in this economy so when you're in our salon, we're going to treat you like you're worth a million bucks. That we'll treat you to a free soft drink or glass of wine. We'll give you a coupon for your next visit or to give to a friend. If you've never had one of our massages or facials, then we'll do one for free to existing customers and half-off to new customers.
The point is everyone, and I mean everyone wants to be wanted. Even if it's being wanted by someone you're paying money to for a product or service. No, the customer is not always, automatically right, but a good customer should be treated like gold… because they are!
It's just not all that hard to figure some of this stuff out… how do people, and in some cases smart people, keep screwing it all up?
Now read my post: Make Heroes of Those Around You – Don't Be a Giraffe!
Until next time,
Fred