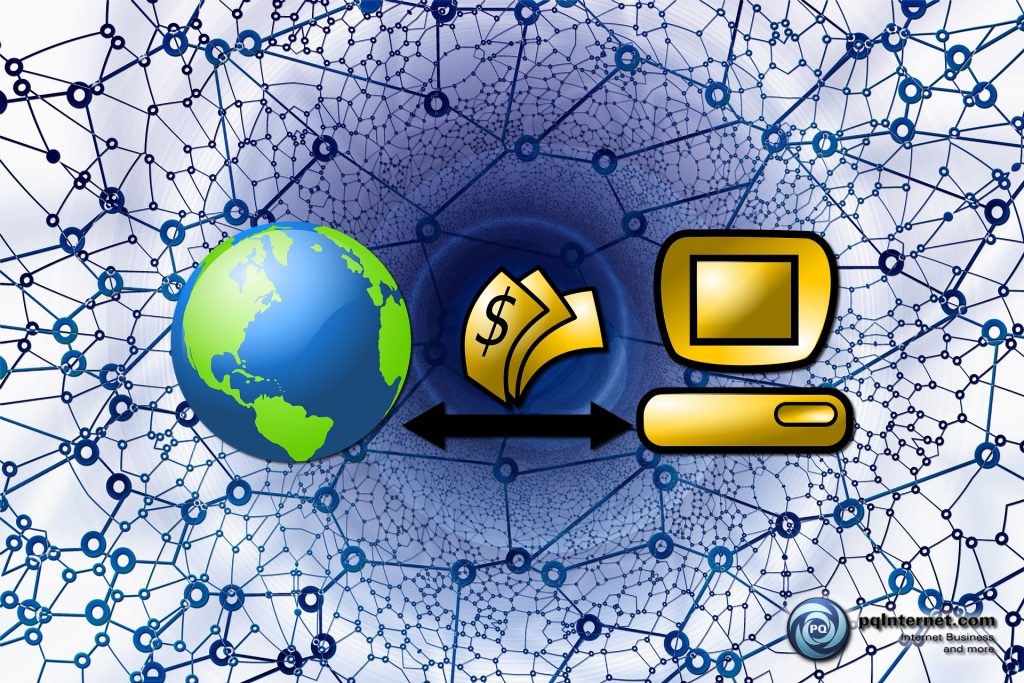 Some people and businesses make a lot of money from their websites, a lot of websites make nothing to very little. Everyone wants to be in the first group, but how do you keep from being in the second group?
No matter if you have an online only business, or a brick and mortar business, a combination of the two, or nothing but a dream of starting a business, all have one thing in common: the need to generate revenue and turn a profit.
What are some of the ways to generate revenue from a website?
Sell a product or service directly.
Generate leads that you later sell a product or service, either online or face to face.
Refer your website visitors to another business or website that pays you a commission when they sell a product or service to this person. This is called being an affiliate.
Get paid for displaying ads on your site.
Get paid when someone clicks on an ad on your site.
Get paid when someone publishes an article or blog post on your site (guest post).
Create content on a site such as YouTube where you get paid for views (it's a very small amount unless you have huge amounts of views).
There are obviously other ways; this is only a partial list.
Sign up to my mailing list to get to detailed information on how to do this.
Traffic: Some of the items listed above require you to have a website with substantial traffic, some do not. All require you to have some traffic. How do you get traffic to your website? That's a huge subject that's covered in other posts on this blog as well as in the courses I offer when you sign up to my mailing list. The short answer is you create content that compels people to find your site via search engines, sharing, social media, etc. and/or you pay for ads that drive traffic to your site. You can also pay for promotional services: for example services that place articles on blogs that link back to your site, or a combination of these and other services. But read this before using fiverr: Tempted to Use Fiverr for SEO? Read this First!
How do you make it all work? How do you connect your website to PayPal to tracking software? How do you setup WordPress or make a website? What is a sales funnel and how on earth do you create one (yes, you need one – again, get my courses to learn more)?  Let's be honest, you get what you pay for, if you're talented technically you can do a lot of the work yourself, but the down side is you will probably have a harder time achieving success, see my blog post: Why Do Smart People Sometimes Find Success So Difficult?. Otherwise expect to pay for some help getting things setup and working.
Overnight Success: Of course there's always an exception but don't expect to setup a free website, post a few tweets, and in a week or two have traffic and make sales. It just does not happen like that. It can be a long process.
Sounds Like Work: Gosh you make it sound like work! Yes, it is. Unlike some people I'm going to tell you the truth. Do you really think the people selling $9 or even $99 courses on their latest "discovery" on how to generate massive amounts of free traffic to your website, or making money from x, are selling you anything much more than a dream? If it was working for them, they either 1) would not sell it, or, 2) would sell it for much, much more. There are excellent, legitimate tools available to help you with all phases of marketing online that will optimize your profit and make life easier.  My reports you get when you sign up to my mailing list will give you lots of valuable information on exactly what to do and which tools to use.  I also keep an up-to-date list of tools in the right-hand column of this blog: check them out.
Making a few extra bucks vs. Making a living
Hobby: If you have a hobby or occupation that people may be interested in, you can use this as a way to share your knowledge and experience while also making some extra pocket money. Setup a website/blog and post content to it. Create videos if that is applicable for you and your content. On your website/blog you can have ads if you want, you can find businesses and services related to your topic that have affiliate offerings, sign up as an affiliate and link to those from your site. You can put a tip link (see mine in right-hand column) on your site. Given enough time and if you follow the guidelines I lay out in the material you receive for signing up for my email list, you can generate extra cash. Even though it's a "hobby" type website you can, and should, use some of the tools I recommend to maximize your website earning potential. My recommended tools are in the aforementioned materials as well as the right hand column of this blog.
Full Time: Taking it to the next level requires much more, much more of everything. You'll have to drive more traffic with paid ads and services. You'll have to generate more content on a consistent basis and schedule. You'll have to have more professionalism. You'll have to have more of whatever it is you make money from. The good news is the tools to do this scale nicely.
Conclusion: This has not been a cheerleader hyped, you can make a fortune overnight article, because that's generally not the case. But by following proven methods and techniques, and using the proper tools, you can make a living online, or, make extra cash to make life a little easier! Signup to my mailing list and you'll get 2 really good documents that describe in detail how to do a lot of what's required to make money from your website. You'll also get a short sequence of emails with additional unique information.
Until next time,
Fred