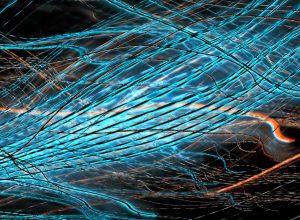 If you live in the US, actually if you live anywhere in the world, and use the Internet, banks, buy anything with a check, debit card, or credit card, then this bill currently making its way through the US Senate should scare the living poop out of you.
This bill gives the NSA much more snooping ability by aggregating massive amounts of data from various sources, while removing the last remaining shreds of privacy we have.
Once this data has been obtained from the various sources it can be shared with any government agency.
The facts are that the US government can't protect its own data, so why should we allow them to gather more of ours into their own flawed systems?
Government overreach has become the norm, but we have to draw the line and say enough is enough.
If you live in the USA, please contact your Senators and elected officials and tell them to vote no on this violation of our privacy. Tell them to insist the federal government get its own computers and systems updated and secure, and to stop illegally collecting data on law abiding citizens.
The reason we in the US are subjected to so much government overreach is because we don't stay active and let our elected officials know what we want… email, call, or somehow let your elected officials know your opinions often.
Until next time,
Fred