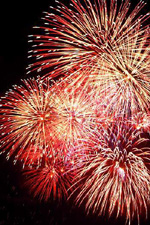 Flat Stats Got You Down?

Can't get traffic to your site?

Can't make any sales?

Just try these proven strategies and stand back… you'll have more traffic and sales than you can deal with!





Make up some stats about your success and income so that people will follow your advice and buy your products. How are they going to find out if you're really telling the truth anyway?
Constantly tell your readers what they want to hear: that's it's easy to make money online, that if they just hang in there and keep buying your products, the traffic and cash will come.
Give them some really crappy SEO advice (like most that's out there) so that you don't ever have to worry about them bumping you off the charts.
Most people are clueless about what's under the hood of their blog, so write a plugin that claims to boost Search Engine Rankings by optimizing code, but really injects a link or two back to your site from every post of every blog that uses it.
Make posts in every forum you can linking back to your site, even if it's not really related to your topic, claiming that you're an expert and just how much smarter you are than everyone else.
Buy anything and everything you can that has PLR (Private Label Rights) or master resale rights. This keeps you from having to think up anything original, and your readers will certainly not know any better, right?
Send out an email once or twice a week to your subscriber list saying that you're halfway through a new report or eBook and that you're so excited you can't sleep because your head is spinning with ideas… and give them your affiliate link for purchasing this new breakthrough report.
Go test drive a few exotic sports cars. Have the sales person take your photo with it. You can post it on your blog saying you've just bought a new car with your earnings. And, you'll show them how they can too, if they buy your latest eBook report on how you did it.
Fake Track back Contests… hold a contest giving away nice items to people linking back to you from their blogs. You don't ever have to give anything away… just make a dummy entry and declare it the winner. Come on, who's gonna know?
Buy one of those social networking bots so that you can spam MySpace.com and other social network sites with ads for your blog. This is a sure bet. You click the links in spam messages you receive don't you?
Put as many PPC (Pay Per Click) advertisements as you can on your site. The more you have the greater the chance someone will click on one. You're not done until your blog looks like a race car (decals covering every inch of paint!).
Until Next Time,
Fred
P.S. (OK, so I'm just kidding! Don't Do These Things!)
P.P.S While I was working on this post, Terry Dean posted a great, somewhat related post talking about some of his frustrations with Internet Marketing and Internet Business.